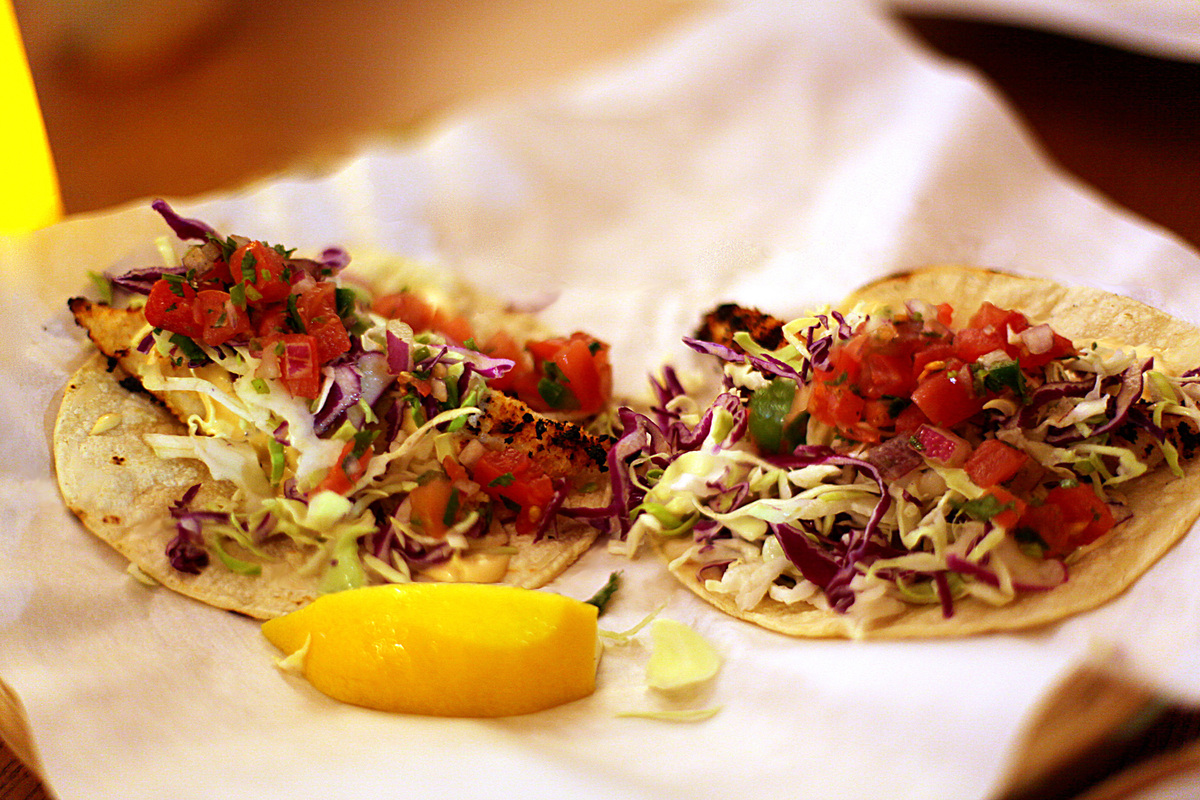 (Huffingtonpost.com)
Have I mentioned my mild food obsession yet? Or, as of late? Well, I went on a hunt for a taco truck this past Saturday, because I just wanted a greasy, taco-truck taco (or two), and today, I found
this article
, which I think was total fate because now I can try what is supposed to be "the best taco spot in America," not too far from me in Newport Beach, CA:
Bear Flag Fish Co
. Granted, they are famous for their
fish
tacos and I prefer chicken or steak...but it's 2013, and I should try something new!
It's funny, I would have never thought I'd like Mexican food so much. Growing up in Worcester, MA, our options of Mexican food (and other diverse cuisines) were kind of limited, so I appreciate how my palette has changed with my geographic location! That said, I absolutely LOVE the food from
La Parilla
in Los Angeles. To me, it is hands down the best Mexican food you can find. There are a couple of them, so if you are in or around either East LA or downtown LA, go. I'm not kidding. You can thank me later.
#hungrypost