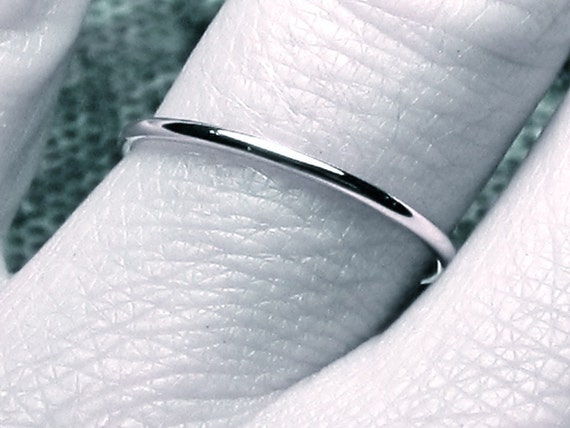 This post may not be applicable to me now (or ever?), but I'm a total jewelry enthusiast--rings, in particular--so that's my excuse to talk wedding.
It's funny how we change as we get older. Years ago, I would have said that I wanted an obnoxiously large engagement ring that makes my left hand weigh down to my side, with an equally large band to match (think along the lines of Elizabeth Taylor's). I'm not sure when the turnaround happened, but I've seemed to become a bit more traditional and classic (and a bit less pompous), and have fallen in love with the idea of a super simple, ultra-thin wedding band.
I'm also a fan of things tiny and not-so-traditional, like these darling bands, below:
And I love the idea of subtly engraving the side or inside of the band, too.

This ring

simply says "loved" (swoon!). What are your thoughts? Would you wear a teeny wedding band?
1.

Very thin wedding bands
2.
Knottedrush ring
3.
Urte solitare ring
4.
Thin black diamond
band
(which I
love -
and you can also find on
Overstock
!)